About Big Feet
Big Feet started operating in  Vancouver West area in 2002.
Our second location opened in Richmond in 2008.
By 2010, we have our third location in East Vancouver.
Early in 2014, in order to provide our growing clientele with better service, Big Feet Enterprise decided to join the franchising business model.
Entrepreneurs can participate to expand our brand and operations and, at the same time, fulfill their dreams of setting up their own business.
By August 2016, Big Feet flourished to 12 locations in Greater Vancouver.
In 2018, Big Feet Health Group expanded to 20 locations in BC province.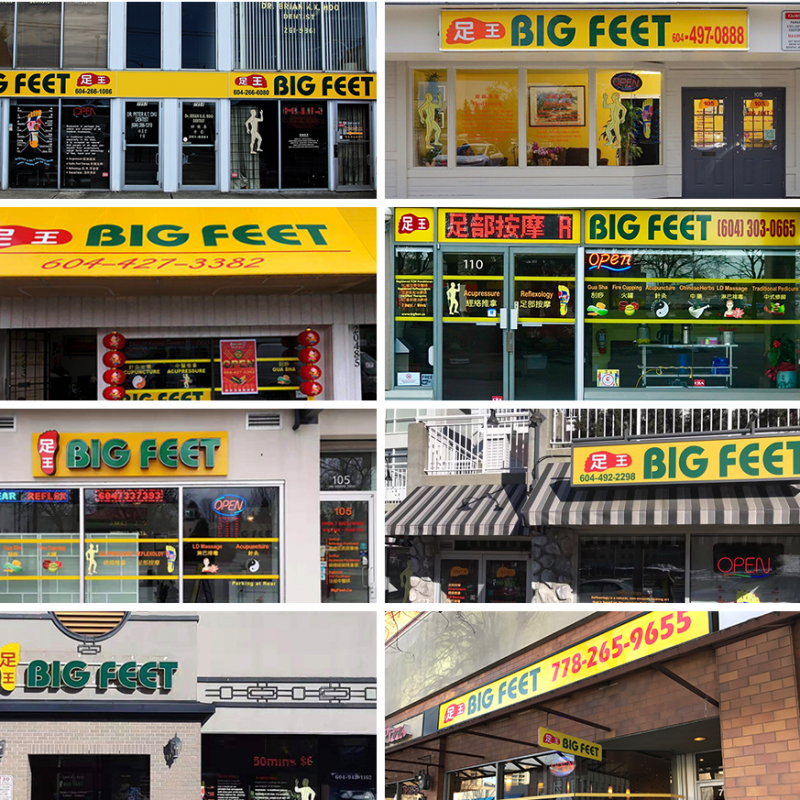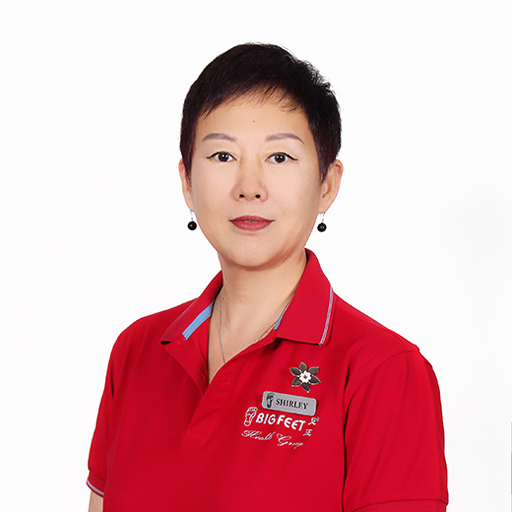 Founder of Big Feet
CEO Shirley Shaw:
Registered Canadian Reflexology Therapist
Reflexology
 Association of Canada
Examiner
Registered Chinese Medicine Practitioner
 of BC
Big Feet was established by Shirley Z. Shaw in 2002. Back then, there did not exist such a segment as Big Feet defined: high quality low cost reflexology and acupressure services. Many people did not have correct knowledge and understanding about so called massage services. Practitioners did not get basic respect they deserve.
Shirley and her colleagues worked so hard for so long to create and build up Big Feet's reputation and brand equity. As of now, there are 20 Big Feet franchisees with more than 180 massage tables, 180 massage chairs and more than 300 trained practitioners.
Big Feet Group is highly recognized by municipal governments, regulatory agencies, and communities across entire Greater Vancouver District.
Big Feet enjoys a great reputation for its significant size of work force, professional services, affordability, clean shops at convenient locations, promotions and rewards and friendly customer care.
As a model in a multi-cultural society, Big Feet employees and clients respect, understand and support each other. With a footprint of 20 locations, Big Feet is capable of providing high quality services to 200 clients at the same time.
Corporate Visions
Promoting National Quintessence
Perfecting Skills and Techniques
Utilizing Multi-Cultural Professional Elites
Serving the Public
Strict Compliance
Law abidance, comprehensive operational systems, equality and mutual respect.
A Bright Platform
Elegant renovation,skills first,charity contribution,promotion of happiness.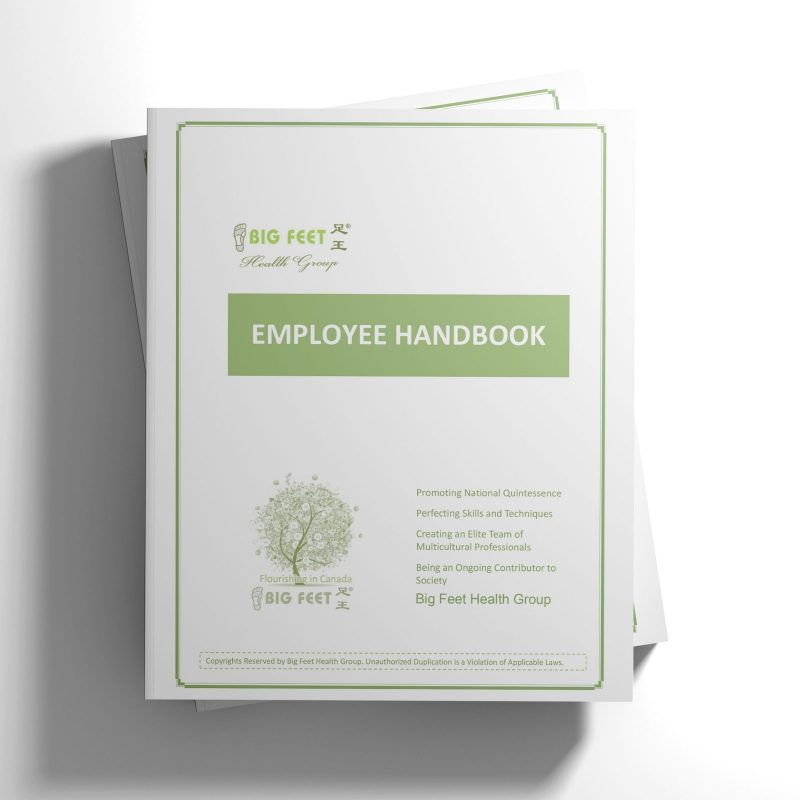 Team & Services
More than 300 practitioners covering various shifts and service positions.
Services:Acupressure,Reflexology,L D Massage,Acupuncture,Fire cupping, Gua Sha,Moxibustion.
Affordability
Sincerity
Excellent skills
Low costs
VIP promotion